Visiting the d'Arenberg Cube? then make the most of your time in McLaren Vale staying with us.
d'Arenberg have without doubt made a statement with the award winning and architecturally designed Cube.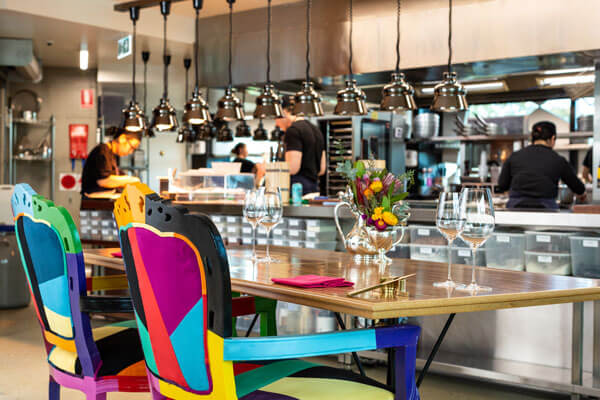 d'Arenberg Cube Restaurant Chef's Table.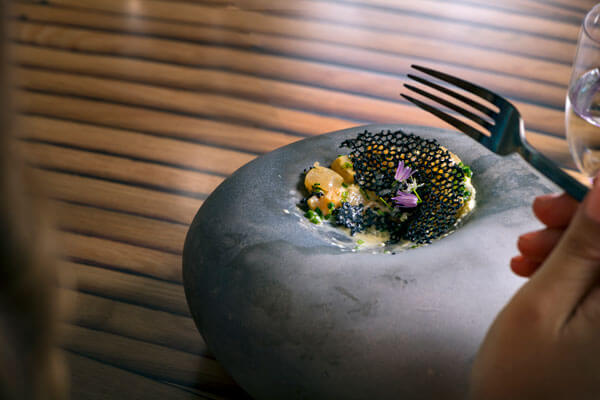 Seasonally changing degustation menu.
Enjoy the d'Arenberg Cube experiences from the wine sensory room to 360degree video room to the luxury food and wine experience, with its seasonally changing degustation menu, you won't want to miss out on any of it.
Add to your Cube experience by staying with us in one of our stylish and distinctive guest houses; each commanding views over South Australia's most idyllic wine and food region.
Stay longer to also experience everything that McLaren Vale has to offer.  One thing guests always say to us is "Wish we were staying longer!".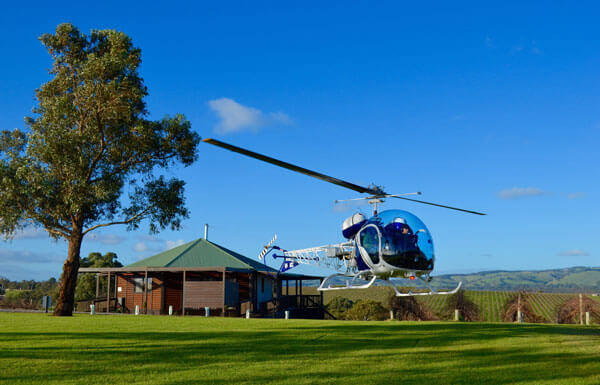 Helicopter tours of McLaren Vale.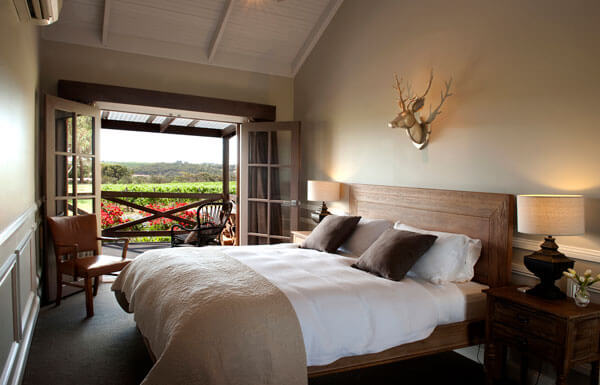 Four Luxury Guest Houses.
From Helicopter tours to unique winery tours, walks on the amazing Fluerieu Peninsula coastline or simply to indulge in more food and wine experiences, McLaren Vale has it all.
When you book your accommodation with us, we will share our detailed recommendations for restaurants, cellars doors, wine tours and much more.
Don't forget to unwind and enjoy our Jacuzzi situated on it's own platform at the highest point of the vineyard, capturing breathtaking views across the region, taking in the d'Arenberg Cube out to the Gulf St Vincent. Perfect for champagne at sunset.
"Come and indulge at d'Arenberg Cube and The Vineyard McLaren Vale"
Restaurant bookings direct with d'Arenberg
View our Guest House Availability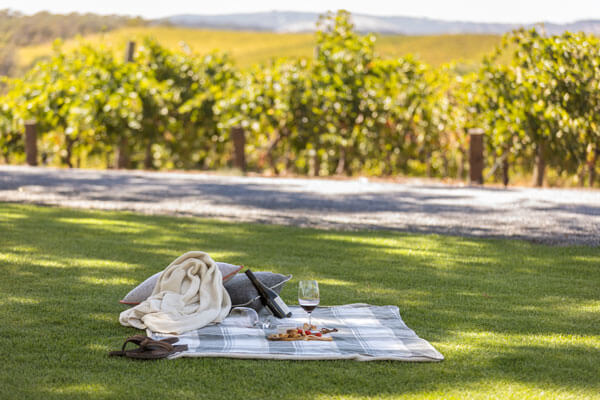 Indulge and Relax in the Vineyard Piazza.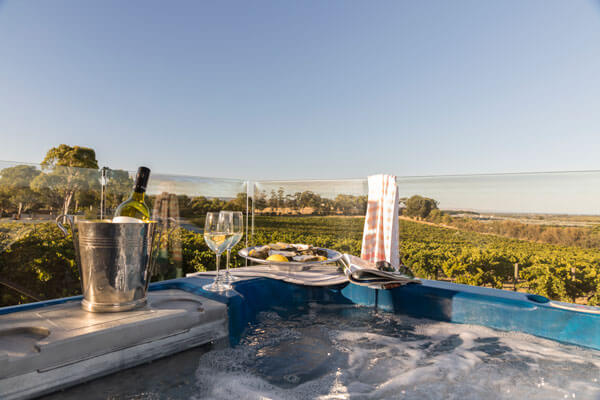 Sunsets at the Jacuzzi.